Uncover The Power Of Social Media
And Start Increasing Your
SALES, INCOME & PROFITS?
Regardless of Your Business Size or Type
Date:
From the Laptop of : Troy Holder, Q' Designs and Marketing
Attn: Business Decision Maker:
I know you are busy so, let me get straight to the point. The fact is that no matter who you are, whether your business is service or product base, established or a start-up, exporting or locally focused, you and the company you work with can significantly improve your marketing and custom service efforts with the help of social media.
YES! I said social media! While many local business owners and executives may still struggle to see the value in social networking sites, I really would welcome the opportunity to share with you key elements for developing integrated strategies and enhancing your social media presences to achieve your desired goals.
Here is another fact, Facebook the #1 social networking site was over 1 BILLION users, WOW! Would you believe 120,740 of those are in Barbados? Now I'am not going to bore you with loads of stats but... I will encourage you to take a look at image below.
Before I go on please allow me to introduce myself, in the event that you don't have a clue who I am.
The name is Troy Holder, for the past 20 years I have been helping entrepreneurial start-ups to multimillion dollar organizations enhance their total marketing efforts via strategy, design and training.

Not only have I facilitated many private and public seminars, I also lectured at the UWI Cave Hill Open Campus and the Barbados Community College.

Recently I completed contractual assignments for the Caribbean Development Bank and the Inter-American Development Bank, in customer service, marketing strategy and design.

Now you can get more details about how I can be of a greater benefit to you via my profile on LinkedIn, just click www.linkedin.com/in/troyholder
But let me get back to the main reason for reaching out to you.
 Simply put, I want to help you!
Yes, help you enhance your marketing; increase your sales, leads and traffic
with greater knowledge of the top social networking sites,
Facebook, YouTube, LinkedIn & Twitter.
Despite what you may have heard, companies are using these "tools" to communicate with their customers and prospects, and you can too. Learn about social media and how to use it to enhance your business and build relationships. Whether you are promoting your company, building a brand or planning a local event, it pays to understand the value of social networking.
It's ok if you are not familiar with Social Media Marketing
that will change after you attend the
Social Media Strategies for Business, seminar.
If you are still not sure if this half day, no fluff event is for you here is an easy guide to help you.
This event is for you if answers YES to one or more the following questions:
?????
Are you a decision maker or sales professional seeking additional sales channels?

Would you like to explore social media marketing but not sure where or how to start?

Are you seeking opportunities to enhance your marketing efforts economically?

Have you started using social media marketing but now need help to get to the next level?
Hope my guide was of help to you. Let's move on if you are a fit for this. Just so you know this seminar is designed for business owners, decision-makers, entrepreneurs and professionals looking to gain a better understanding of Social Media Marketing.
This Event is Your Golden Opportunity To Discover:
The 6 applications of SSM every business should be using RIGHT NOW.

The 3 biggest Social Media mistakes & myths hindering your success.

How to build awareness & credibility of your company/ brand with SMM

How to integrate SMM into your existing sales & marketing campaigns.

How to maximize key networks: Facebook, Twitter, LinkedIn & YouTube

The 6 steps to a powerful SMM plan

The unwritten rules of SMM etiquette


How power users create & tweak their profiles for greater impact
This event will be content rich! You will not leave empty handed, but informed and empowered.
...But wait there is much more!
I Have 4 Free Gifts for You! I
Please Do Not Miss This Training Program
No Matter What Is Happening!

BONUS #1

A private 30 min

Marketing consultation

-

VALUE: $200.00

BONUS #2

Analysis of one Social Media Profile -

VALUE: $350.00

BONUS #3

Access to 4 Marketing & Online Business Video -

VALUE: $638.00

BONUS #4

Social Media Quick Start Checklist -

VALUE: $100.00

| Total Gift Value: $1,288.00 | |
| --- | --- |
This seminar is not just eye opening

It Is A Game Changer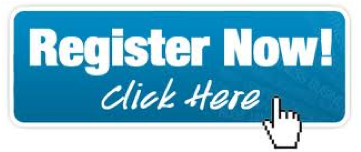 So what will it cost you to attend this seminar?

Ok, so with load of profit making information and over $1,200.00 in bonuses you would expect seminar fees of close to a thousand dollars, Correct?
Well I was going to set the fee at $600 and then I asked my dear sweet wife & a few trusted folks how much they would be willing to pay. After the usually cries about the economy, and challenges in business and the need to help others better understand social media..,
I agree to slash the fee to JUST $297
(All Prices stated are in Barbados Dollars - $1Bds = $0.50US)

Would you agree that is a great deal? Great! Then you are a good fit for this event and I really want you to be present.  All you need to do now is reserve your seat.
Hurry, I am ONLY making 20 spaces available. If I do offer more seats the fee will be original price.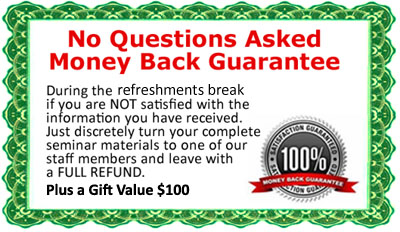 Look, just one of the strategies you discover as a direct result of attending this program, can provide you with 100 plus times the investment. BY NOW you realize the Social Media Strategies For Business is worth every dollar and more.
-->If you are now starting, what you learn here
will help you avoid costly mistakes.
-->If you are up and operating, you'll get
the extra edge to achieve your dreams faster.
If you are tempted not to attend this seminar


You risk losing out on the one strategy, one message, or one discovery that can give your business that much needed competitive.

Now the ball is in your court!
It's ok to dream of what you want but unless you take actions you will get NOTHING.


Make that leap

(Take Action Immediately) Register now, don't wait.

See you on January 30, 2014 at 9:30 am.

Do have a creative day,


Troy Holder


PS: Since I know that people often read the PS in a letter first, I want to remind you that due to restrictions, we can only accept 20 participants and this Social Media Marketing event includes over $1,200.00 in FREE Bonuses.

What Past Attendees Say About Troy J. Holder

"Troy,you have opened up my eyes to what marketing really is. Your material will surely come in handy as the steps are easy to apply to my job and life!"

"Thank you very much. Your innovation and determination has been manifested."

"Great job, I will be back! I have a lot to put into practice. Thanks!"

"I would be able to use this info during my day to day sales and marketing."

"Troy's information will keep any business alive & ahead in this competitive world."

"Troy has shown a passion for marketing and teaching others. He is very dynamic. I appreciate the fact that all this info was specially prepared for me to learn from. I am not leaving empty handed… it has inspired me to start to push myself further."

"Working with Troy gives me access to a wealth of creativity."